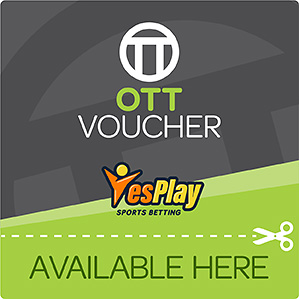 YesPlay is the first and most famous operator that introduced the deposit replenishment function using vouchers.
So, let's find out what it is and how you can use it to deposit money or get the opportunity to play for free.
What is YesPlay Voucher?
This is a coupon for the purchase of a subscription or replenishment of the balance inside the system. This is a kind of document with a unique code, which is indicated in the personal account. It allows players to replenish their balance without using bank cards or electronic wallets. Also, you can use it to get additional options in the game.
Advantages of the voucher function:
Deferred use. The voucher can be activated at any time when it becomes necessary, even after a few months;
The possibility of transfer to a third party. The acquirer of the voucher can use it independently or transfer it to a third party, for example, as a gift to a loved one;
Bonus for customers. The Yesplay operator can give a voucher to the subscriber for winning the game or as some kind of bonus;
Saving time. Both for the operator and for the user – saving time on purchase. The operator may not participate in the distribution chain of vouchers, users buy them themselves. He only needs to generate vouchers and monitor their quantity.
Where to Buy YesPlay Voucher?
According to the information on the official website, today YesPlay accepts only 4 types of vouchers with which you can put money into the account.
These include OTT Voucher, 1Voucher, Blu Voucher or Kazang, which include many financial systems for payment. Look for voucher cards marked with these trademarks and be sure that with their help you will easily top up your account in your YesPlay personal account.
How to make a deposit using Yesplay voucher
To top up your account with a voucher is very simple and the whole procedure takes no more than a couple of minutes.
First of all, purchase YesPlay voucher.
Open the website and log in.
Click the "Top up your account" button in your personal account.
Select the type of your voucher.
Enter the PIN code in the new window and click "Top up the account".
The balance will be replenished within a couple of minutes.
YesPlay voucher for free game
The operator loves to pamper his players and very often distributes vouchers for free games. They can be sent to the post office and sold together with the main voucher.
In order to find out how much you got a free voucher for, you need:
On the "Promotions" tab, select the "Promo code verification" item.
In the section that opens, enter the combination and evaluate its purpose and amount.
All bonuses have a different period of use. It can be clarified in the same paragraph "Verification".
Before activating and using the bonus, you need to read the terms and conditions. They are sent to your email or smartphone.
Why Does No Deposit YesPlay Voucher Not Work
If your code did not work during the bet, this may be due to the following reasons:
You have not filled in all the fields in your personal account.
You did not select the "Take part in promotions" option.
After registering your account, you did not perform any operations for 30 days.
Conclusion
YesPlay voucher is a great way to top up your deposit when there is no way to use the bonus account. You can buy several of them and use them if necessary, because they do not have an expiration date. We wish you victory, and if you have any questions, write in the comments below.
FAQ
Where to buy YesPlay voucher?
You can purchase a voucher at any ground point of sale.
How to get a free voucher?
There are different ways to get secret combinations. One of them is to register an account with a welcome promotion in the form of a promo code for free bets, deposit bonuses or free spins. Also, current bonus coupons are published in the official communities of the bookmaker, on thematic web portals, in social networks and sports forums. Sometimes they are offered as an add-on when you arrive Yesplay voucher.